This post is presented in collaboration with Get Your Guide and Las Vegas Pass
For those who like to experience things on your vacation, a discount ticket is perfect. You save a lot of money with a discount card than if you had purchased your experiences separately on site in Las Vegas.

You get discounts on museums, sightseeing, sights and much more.

We offer a couple of discount cards prior to your trip to Las Vegas.

Buy a discount card before you arrive in Las Vegas!!
For those who are looking forward to experiencing and watching a lot during your visit, we will suggest different discount cards that you can buy. Nice discounts !
Some discount cards may be cheaper to buy online! Buy your card before your departure to Las Vegas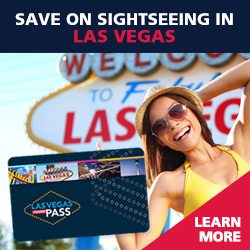 The Pass with different days



A Las Vegas Pass you purchase for either 1, 2, 3 or 5 days. You have two passes - one for adults and one for children - where the children pass are a bit cheaper. Child price applies to children between 2-12 years.

You save lots of money with the Las Vegas Pass than if you were to buy all the entrance tickets on site.

One ticket to many experiences
You get free entry and free sightseeing
A Las Vegas Pass is like a single ticket that gives you free admission to plenty of attractions and entertainment such as: Siegfried and Roy's Secret Garden and Dolphin Habitat / The Roller Coaster at New York New York / Hoover Dam Bus Tour / The Legacy Tour at Grand Canyon West / The Stratosphere Observation Deck and a lot more.


Read more about the Las Vegas Pass här!
Buy Las Vegas Pass here »
Las Vegas Explorer Pass
Buy the card with several different activities - valid for 30 days



A Las Vegas Explorer Pass will be full of entries for various attractions, musuem and shows. The Card is valid for 30 days.

You have two different passports - one for adults and one for children - where for children is a little cheaper. The children's rate applies to children between 3-12 years.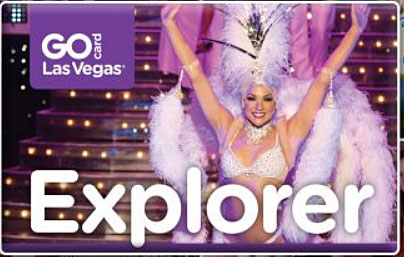 Read more about the Las Vegas Explorer Pass här!

Buy Las Vegas Explorer Pass här »
We reserve the right for any changes or printing errors in the content. Always check the Las Vegas Pass website and Get Your Guide for included attractions.
Pictures: Top image Las Vegas - SXC / Other: Las Vegas Pass website.